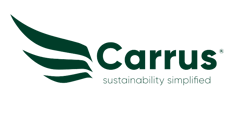 At Carrus Mobility, our mission is to revolutionize the Cold Supply Chain, HVAC and Cryogenic industries with sustainable, efficient, and reliable refrigeration solutions. We aim to provide affordable and eco-friendly alternatives to traditional refrigeration systems, ensuring the utmost standards and quality while minimizing waste and carbon footprint.
Our vision is to become a leading provider of innovative and sustainable refrigeration systems for a variety of industries. We envision a future where all stakeholders in the value chain can benefit from our autonomous and energy-efficient refrigeration technology, contributing to a more sustainable and prosperous society.
Carrus Mobility was founded in 2019(inc. 2021) with a vision to transform climate-sensitive industries like Food, Pharmaceutical, and Data Centres in India. We recognized the need for sustainable and efficient refrigeration systems that could cater to the unique challenges of India while minimizing the environmental impact. Our team of experts in refrigeration technology, renewable energy, IT, DeepTech and Logistics Management came together to create a revolutionary product that could address these challenges and transform the industry.
Carrus Mobility provides an innovative transport and storage refrigeration solution that is energy-efficient, cost-effective, and reliable. Our cutting-edge cooling mechanisms, optimized design, and resource management guarantee consistent and uniform cooling, reducing wastage and enhancing efficiency. With a focus on sustainable operations and smart technology, our product delivers uninterrupted performance, resulting in reduced operating expenses and carbon footprint.
We specialize in providing customized refrigeration solutions tailored to the specific needs of the cold-chain logistics industry. Our comprehensive range includes transport refrigeration units, storage refrigeration systems, and hybrid refrigeration systems that integrate renewable and traditional energy sources. We work closely with clients to understand their specific needs and develop bespoke solutions that optimize energy efficiency and reduce costs.
Our refrigeration systems stand out for their innovative and sustainable features, such as:
A
n autonomous system with high reliability and minimal human errors
A connected ecosystem for seamless monitoring and management
Consistent cooling throughout the container, minimizing wastage
Energy-efficient design capable of powering hybrid and electric vehicles
Anti-theft and hack-proof technologies to prevent pilferages
Low OpEx and carbon footprint with the use of alternative energy sources and AI resource optimization
Choosing Carrus Mobility means choosing innovative and sustainable refrigeration solutions that are reliable, efficient, and cost-effective. Our product delivers superior performance, reducing wastage and enhancing efficiency, while also minimizing the environmental impact. Our team of experts in refrigeration technology, renewable energy, and logistics management is committed to delivering custom solutions that cater to the specific needs of our clients. With Carrus Mobility, you can be assured of seamless operations, cost savings, and environmental sustainability.